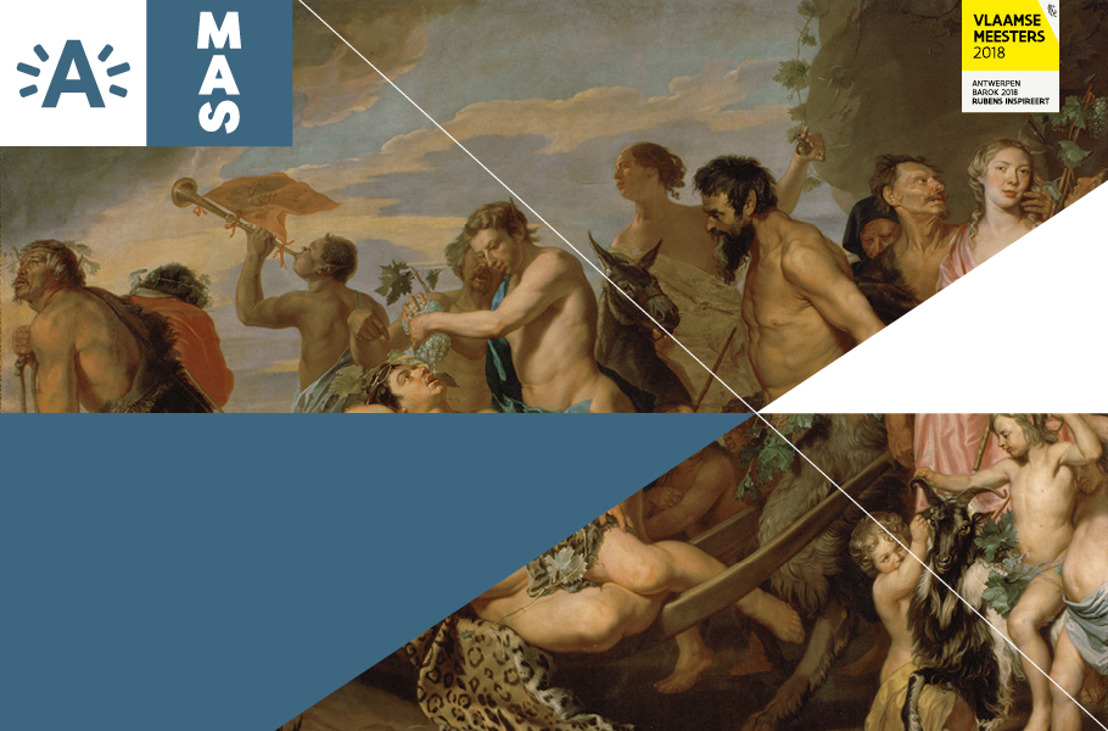 MAS - Michaelina
01.06.2018 – 02.09.2018 - MAS in collaboration with The Rubens House
Friday, September 7, 2018 — Two municipal museums are joining forces for the first retrospective of the oeuvre of Michaelina Wautier (1604–1689). It's a unique collaboration between the Rubens House and the MAS. The exhibition demonstrates, in world première, the exceptional talent of an artist who became great in a period when female artists were very uncommon. Her work is so multifaceted and unique that it defies all art-historical imagination. The MAS will be hosting the Rubens House from 1 June to 2 September 2018 with this leading lady of the Baroque era.
Glass ceilings have always existed: making a furore as a female artist in the 17th century was almost an impossible task. Even though Michaelina's extraordinary talent measured up to that of her male contemporaries, her oeuvre passed into oblivion. Currently about 30 works are known to be by her hand. They attest to challenging themes and a superior pictorial technique.
Mysterious Michaelina

Very little is known about Michaelina Wautier. Her life is scarcely documented. The artist from Mons and her older brother, the painter Charles Wautier (1609-1703), settled in Brussels shortly after 1640. Both remained unmarried and lived in a grand mansion near the Kapellekerk.
Brash palette

Wautier distinguishes herself from her female colleagues through the versatility of the genres that she concentrated on. In addition to portraits and genre pieces, she also attempts large-format historical pieces – a challenge that many male painters did not endeavour. She effortlessly portrays both religious themes and mythological scenes. She observes daily reality and paints poignant child's heads and astonishing character faces. She has mastered all the genres from that period, in both large and small sizes. This made Michaelina Wautier unique as well as extraordinarily versatile.
Parade of masterpieces

Michaelina shows a parade of masterpieces, from impressive historical pieces and genre scenes to flower arrangements and portraits such as the enigmatic Portrait of a young man (1653, oil on canvas 83.2 x 71 cm, KMSKA). One of the key works is The Mystic Marriage of Saint Catherine (1649, oil on canvas, 181 x 243 cm, Grand Séminaire de Namur). The work of art was in a poor state and a thorough restoration was needed to let it shine in 2018. The absolute grand finale is the monumental Triumph of Bacchus (ca 1655, oil on canvas, 295 x 378 cm, Kunsthistorisches Museum, Vienna). With this large-format work, Michaelina fearlessly demonstrates her knowledge of male anatomy. Disguised as a half naked bacchante, she joins in this multicoloured procession of drunken cohorts; she is the only one in the party to confidently look the observer in the eyes. This Triumph of Bacchus was the springboard, about 25 years ago, for curator Katlijne Van der Stighelen to study Michaelina's oeuvre: "Only at the end of the 19th century were women allowed at the Academy, in separate classes and with a 'nude model' in a concealing maillot. And this woman painted a work with mainly nude men in the 17th century. Incredible!"
This first retrospective of the Baroque artist is the result of years of intensive research by Dr Katlijne Van der Stighelen (KU Leuven) and it was realised in close collaboration with the Rubens House (Ben van Beneden).
Dr Katlijne Van der Stighelen is a professor at the Archaeology and Art Sciences department of the KU Leuven. She also teaches the course 'Women and art' for the interuniversity Women's Studies programme at the University of Antwerp. In addition to 17th-century Antwerp portrait painting, her research mainly concentrates on female artists and on the expression of the self-image of women as artists.
Practical information
From 1 June to 2 September 2018

MAS (Museum aan de Stroom)
Hanzestedenplaats 1, 2000 Antwerp
+32 (0)3 388 44 00 - mas.be - mas@stad.antwerpen.be

Opening hours
From Tuesday up to and including Sunday, from 10.00 to 17.00
Closed on Mondays and holidays.

Tickets
€ 10: individual adults
€ 8: seniors +65, youths from 12 to 26 years, students with valid student ID, people with a disability
€ 8: groups of 12 people or more
free of charge: children up to 12 years old, assistants of people with a disability, holders of the Baroque Festival Card
for purchase at https://www.visitantwerpen.be/en/barok

Guided tours and additional programming
Visitors can enjoy guided tours through the exhibition, a family offer, vacation studios, events, etc.
You will find the offerings at www.mas.be/michaelina
Claire Verstraeten Communications manager MAS, Stad Antwerpen
Nadia De Vree Press coordinator of Museums and Heritage, Stad Antwerpen